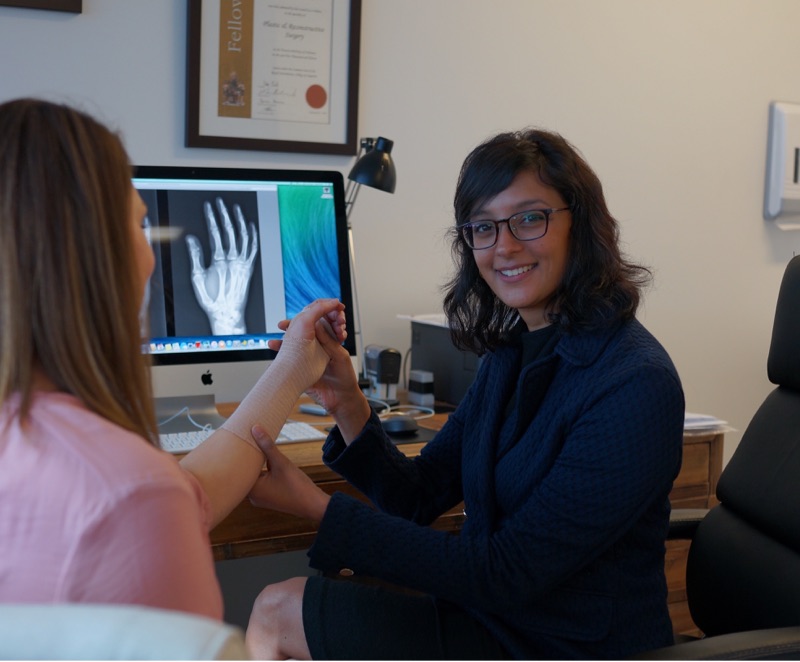 Dr Neela is a fully qualified Plastic and Reconstructive Surgeon with special expertise in management of Hand and Wrist conditions
Dr Neela Janakiramanan is a fully qualified Plastic and Reconstructive Surgeon with additional expertise in Hand and Wrist Surgery. She works in Melbourne and the Mornington Peninsula.
Neela was schooled in Melbourne and completed her medical degree at Monash University in 2003. She immediately commenced surgical training and was awarded Fellowship of the Royal Australasian College of Surgeons in Plastic and Reconstructive Surgery in 2014, having trained in major Melbourne hospitals including St. Vincent's Hospital, The Alfred, Austin Health, Monash Health, Peninsula Health, Peter MacCallum Cancer Institute and the Victorian Plastic Surgery Unit.
During this time, Neela combined the rigours of surgical training with completing a Masters of Public Health through Monash University, graduating from that degree in 2010. This gave Neela a grounding in research methodology as well as health programme development and implementation, particularly in poor settings.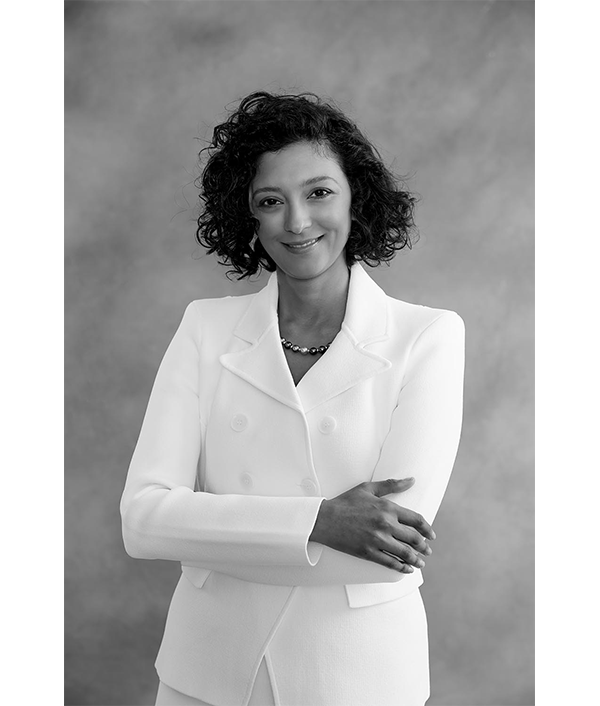 After becoming a Fellow of the Royal Australasian College of Surgeons, Neela then voluntarily undertook a further two years of sub-specialty training in Hand and Wrist Surgery as part of an accredited training programme coordinated by the Australian Hand Surgery Society and the Royal Australasian College of Surgeons.
This included securing a highly competitive twelve-month Fellowship at St. Vincent's Hospital and the Victorian Hand Surgery Associates, and then a further year overseas within pre-eminent hand surgery units in The Netherlands and India. She was able to work with leaders in the field such as Prof. Steven Hovius and Dr. S. Raja Sabapathy, and was involved in the treatment of many complex hand, wrist and upper limb conditions, including:
congenital and paediatric hand surgery
major trauma reconstruction
major nerve surgery including brachial plexus reconstruction
complex wrist conditions including both arthroscopic and open reconstruction of conditions affecting the radius, ulna, scaphoid and other bones, and joints and ligaments of the wrist and hand.
Neela is regularly invited to speak at medical courses and conferences, and also attends these events for her ongoing education
Neela is dedicated to making it easier for patients to access expert hand surgery services. She has been the Clinical Lead in Hand Surgery at Eastern Health since 2017, and in 2022 was appointed to the role of Clinical Director of the Plastic, Reconstructive and Hand Surgery Unit at Eastern Health. She also sits on the Medical Advisory Committee at Epworth Eastern and is an examiner in Plastic, Reconstructive and Hand Surgery for the Royal Australasian College of Surgeon.
In addition to supporting public hospital care, Neela has established comprehensive diagnosis and treatment pathways with the input of and access to multiple other specialists, including specialist musculoskeletal radiographers and radiologists, highly experienced hand therapists, skilled wound care nurses and other professionals who treat conditions affecting the upper limb such as spinal surgeons, neurologists and rheumatologists.
Neela firmly believes that access to expertise includes the need for experts to have ethical fee structures. Neela does not charge above the known gap threshold for insured patients, works with anaesthetists who also charge ethically, and is committed to working with hospitals and insurers to keep out of pocket costs down. She is also able to undertake some procedures in her clinic which can be more cost effective for those patients without insurance, or, for those requiring more complex surgery, she can refer patients to the surgical waiting list at Eastern Health.
Neela is also a highly trained Plastic and Reconstructive Surgeon. At this stage she does not offer any cosmetic procedures, but enjoys seeing and treating patients with skin cancers and other general reconstructive problems including correction of prominent ears, and eyelid, breast and abdominal procedures where a Medicare item number applies. Please contact her secretaries for further, individual, advice.
She prides herself on attention to detail, meticulous care and exacting outcomes.
Neela is available for private consultation in Box Hill and Mornington, and is also able to see public patients at Eastern Health.
Outside of treating patients, Neela has a number of interests. She is a writer, a regular columnist, and speaks frequently at events both within and outside medicine. Her bestselling debut novel, The Registrar, was published in July 2022. She has made significant pro bono contributions in the area of refugee health. She also enjoys spending time with her husband and three children.
She is a fierce advocate for both patients and the health profession, and wants to see systems become better for everyone.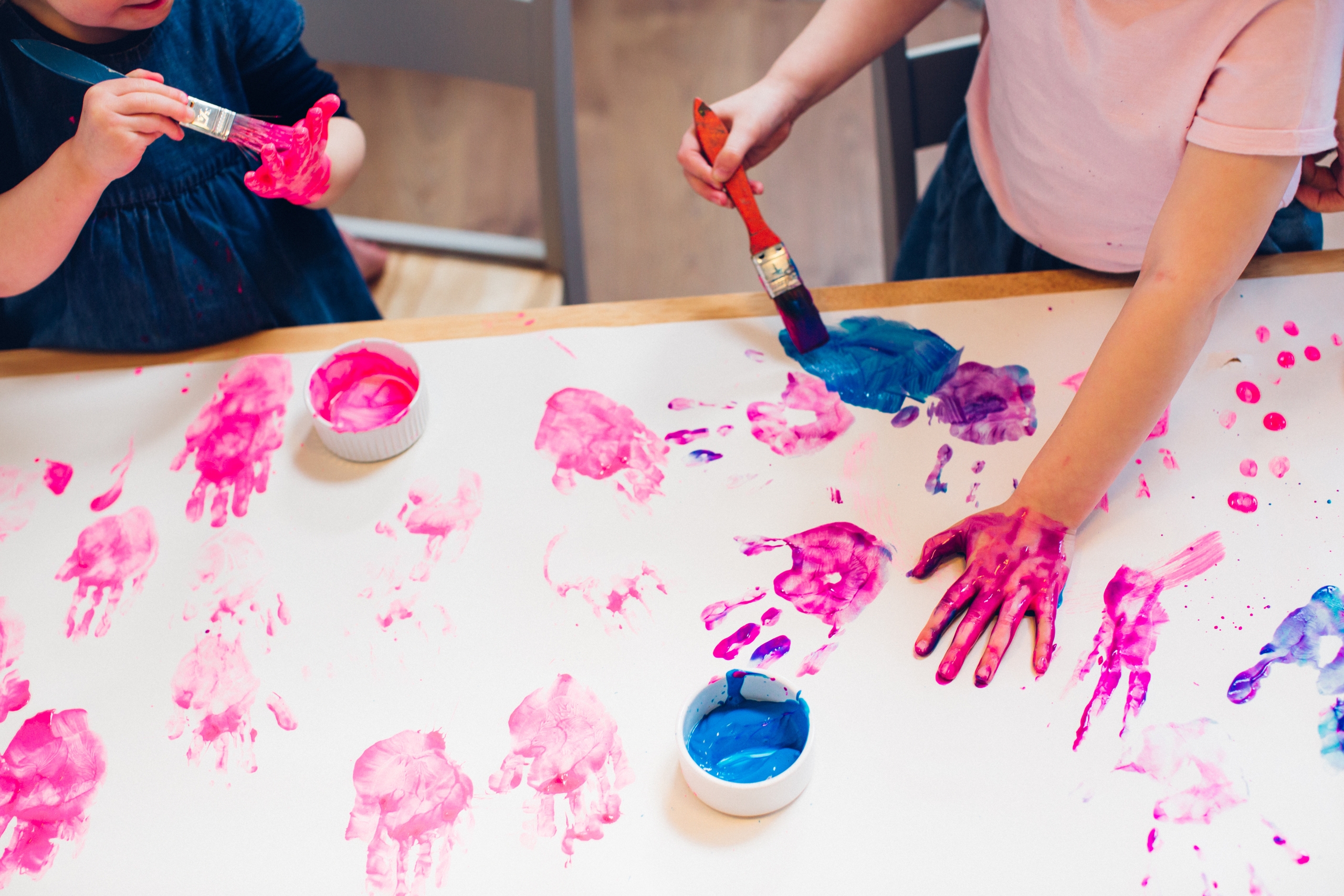 We ought to define the hand as belonging exclusively to man – corresponding in sensibility and motion with that ingenuity which converts the being who is weakest in natural defence, to the ruler over animate and inanimate nature.


Dr Neela has always been fascinated by the upper limb. As a medical student, she had the opportunity to go to Cambodia and spend six weeks in a hospital which specialised in reconstructive orthopaedic surgery. During this time, in a setting where many patients came with war or bomb blast injuries, Dr Neela realised that there was no good replacement for a patient's own hand. Even relatively minor injuries left patients struggling to work, to care for themselves and their families and do the things that they enjoyed.
You to be confident that the care you receive will be based on up to date knowledge, expert skills, and a wealth of specific experience.
Make an appointment with Dr Neela
A fully qualified Plastic and Reconstructive Surgeon with special expertise in management of Hand and Wrist conditions
Contact Us